If everything goes to plan, I will have both May and June's challenge posts written and posted before July's end. I'm laughing if you think I'm organized enough to also have July's book done and ready…in July. I'm working on it, that's all I have to say. Also, to be fair to me, I actually did read this book in May. *Shrug.*
May's challenge was to "Read a book with an LGBTQ main character, written by an LGBTQ author." As soon as I read the challenge I knew which book I was going to read: Red, White, and Royal Blue by Casey McQuiston.
Rundown: Alex Clairmont-Diaz is the son of the first woman president (I wish) and is the darling of the press: he is handsome, funny, cool, and highly intelligent. Alex has his life perfectly mapped out: he is going to work on his mother's second-term campaign and go into politics himself. One hitch in the Golden Boy's life: his animosity towards Henry, Prince of Wales. When Alex and his sister, June, attend a royal wedding, the UK press gets a shot of an "altercation" between Alex and Henry…that involves a ruined royal wedding cake. After this, PR fixers come in and Alex and Henry are forced to fake a friendship so that relations between the U.S. and UK remain friendly. A fake friendship soon turns into a real one…which then leads to romance.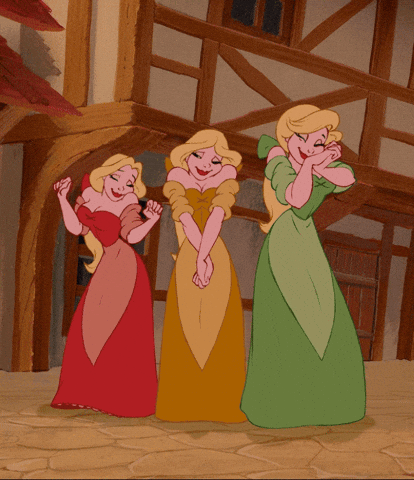 My Thoughts: I LOVED this book. I was riveted all of the way through. It was everything I needed, especially with the current state of the world…and the US administration. Did I wish I was living in this world? Absolutely. Despite the characters leading extremely high-profile lives, they were so deliciously human and "normal." There were so many moments when I grinned and squealed out of happiness and groaned from stress. I love Alex and Henry and you can't help but root for them. And the ending…I won't give anything away, but I cried and was so full of joy and hope. I've a few reviews that thought this book was "too political" for those, I give you a Hamilton quote: "Burr, I'd rather be divisive than indecisive." One, the main characters are the son of the president and the grandson of the Queen. It's going to get political. Two, I think the political commentary was really a large, important part of the story and it really shows the stance of the author. I also read several negative reviews from those who seemed to have not realized that this book is a romance. THIS BOOK IS A ROMANCE. There are some steamy, steamy scenes, and if that is not your thing, keep that in mind.
Recommendation: This book is definitely escapist fun. It is inclusive and adorable. I HIGHLY recommend. Read this if you enjoy romantic reads with a message.
Keep Reading!