Obviously, you have read the title of this post, maybe squinted your eyes slightly in thought and asked yourself, "Wait, isn't it March?"
Yes, yes it is.
Hello, I'm Megan and I don't always get things done in a timely manner. I was completely oblivious to my reading challenge when it was actually January, and so I read the challenge books for both January and February in February. Yes, again, I know it is March. Moving on.
The challenge prompt for January was: read "a book about books."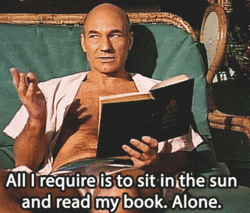 I chose 84, Charing Cross Road by Helene Hanff, which was actually a recommendation given in the reading journal I'm using. This is a short, non-fiction book that collects twenty years of letters between Hanff, living in New York, and a bookseller in London. I read this book on my flight to Phoenix last month, and it was the perfect distraction on the plane. I love how through their letters, you can really get a feel for the character and personality of each person, especially when it comes to Helene. On top of that, the obvious love for books they share is infectious. As I mentioned, the correspondence spans twenty years–through war-time, life changes, triumphs, and trials. It gives sweet insight into the times and the everyday lives of these people.
It might go without saying, but what I loved most about this book is the friendship it illuminates, and that the friendship came about simply because Hanff was desperate for some used books that she could afford. It's also, weirdly refreshing to be reminded of a time without internet and online shopping.
This was a quick read, and I recommend it to anyone who wants a nice, cozy little read. If you like a story told through letters, letters between people who demonstrate what kindness truly is, give it a go.
Now that we're all practicing social distancing (and my school is closed until the 1st), I will be using my time to really get posts written and up! Stay tuned, and keep reading.