Hello!
Last time I checked, today is Thursday towards the end of June…and knowing that this post is technically for April just really fits with my personality and aesthetic. 🙂
The challenge book for April was A Long Petal of the Sea by Isabel Allende, challenge being to "read a book that was originally published in another language." I originally had another book in mind, but felt so eh about it, that when my book club wanted to start with this book, I quickly switched. I don't know if I would have read this book if my friend hadn't suggested it for book club and I am so glad she did. Short version: I loved it.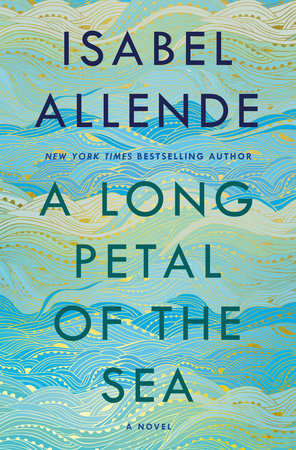 Longer version: Allende is brilliant and I now plan on adding all of her previous books to my reading list (this one being the most recent). Her way with words and imagery is breathtaking. Each page felt artistic and beautiful without being over the top with description (looking at you Hugo and Dumas). In our book club, we agreed that her sentences felt like brush strokes working together to create an intricate story. She creates deep, meaningful characters who you can't help but become attached to.
If you have read previous reviews of mine, you will know that I don't like to give too much away story-wise. I will however, give you a little. 🙂 A Long Petal of the Sea follows the lives of Victor Dalmau and Roser Bruguera Dalmau from Spain to Chile to Venezuela and back to Chile. Just as it spans countries, the story also spans decades. Victor and Roser face political persecution, life as refugees (more than once), and discover what home and love mean to them–individually and together. Along the way they meet the likes of Pablo Neruda (whose poems introduce each chapter) and Salvador Allende, as well as an entire cast of historical and fictional figures. Victor and Roser build a deep, undefinable friendship that gets them through happy times, pain, loss, change, and love.
Recommendation: If you couldn't gather from above, I highly recommend this novel. It is sweeping and enchanting and all of the things excellent literature should be. If you love historical fiction, read this. If you love marvelously crafted characters and storylines, read this. If you have some free time, read this. Click on the cover photo above for a list of where to purchase this book. Additionally, there are probably MANY independent bookstores who carry this, as well as your local library! 🙂
Happy Reading!