Happy Wednesday!
Today is the first day of my short Thanksgiving break from work and after this post and some reading, it will be time to prep for tomorrow.
It's not looking like I will complete my Jane Austen re-read before the end of the year, unless I want to attempt to get through Mansfield Park and Persuasion in December…and I don't. 🙂 My TBR list for December is already looking hefty, but at least I'll have winter break to help me out! I have a bunch of mysteries lined up (as usual) and I'm actually going to attempt some holiday books as well–besides my usual reading of A Christmas Carol.
Up today, we have Northanger Abbey, the second-to-last novel written by Austen, published in December of 1817 (posthumously). I first read Northanger Abbey in either late high-school/early college and at the time, I highly enjoyed it. I loved the take on the gothic novel. This second time around, however, I didn't love it as much. I didn't dislike it by any means, but I found myself annoyed and bored through a lot of it–particularly the entire section in Bath (aka a good portion of the book). I like Catherine (our heroine) a lot, although in many cases her naiveté made me sigh…which is kind of the point. What I like about her is that overall, she has a strong moral compass and although she has not had much experience with society and life, her sense of what is right keeps her mostly okay throughout the novel. There is some character growth for her and by the end, we see her with a little more awareness of the world around her, even if that awareness comes from an almost worship-like belief in Henry Tilney's (the love interest) intelligence and opinion. I like Henry, I do, but I prefer Austen's heroines to have more spunk and independence and belief in their own abilities, which Catherine doesn't really have.
Now, for my favorite part about my Austen reread endeavor: discussing the "antagonists." I discussed Miss Bingley for Pride & Prejudice, Mrs. Elton (and Emma herself, in my opinion) in Emma, and the Steele sisters, particularly Lucy, in Sense & Sensibility. Now, for Isabella and John Thorpe. When I first read this novel, I registered John as annoying, but Isabella's deviousness didn't really hit my radar until way later in the novel. Perhaps it's because I have already read the novel, or perhaps it's because I'm older and (potentially) wiser now…but DAMN ya'll. Isabella is a manipulative little cretin. She plays Catherine, and later Catherine's brother James, like a fiddle and is an intensely superficial gossip all while pretending that she isn't. The WORST. Honestly, next to her, Miss Bingley is looking like my new best friend.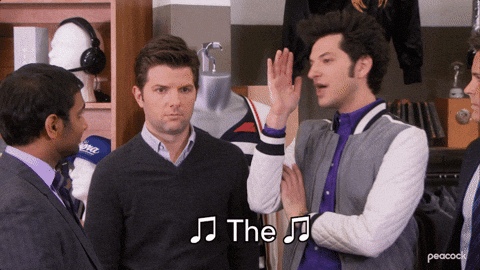 John Thorpe, Isabella's brother, is no better. He is your stereotypical young, white, privileged male that loves the sound of his own voice and talking over any woman who might want to say anything. One of the things that I like most about this novel is that Catherine wasn't having ANY of his crap pretty much from the get-go. You go girl.
The main thing I don't love about this one is the consistent and long-winded asides from Austen to the reader. A little is okay, but after a while, it gets old and I just wanted to get on with the story. The parody of the gothic novel is fun, and I much prefer the second half of the novel to the first half. It was a fun read in October with the rain and wind.
Have you read Northanger Abbey? What are you thoughts? Let me know! 🙂 I'm going to look for one of the film adaptations to watch this evening.
Stay safe and keep reading!